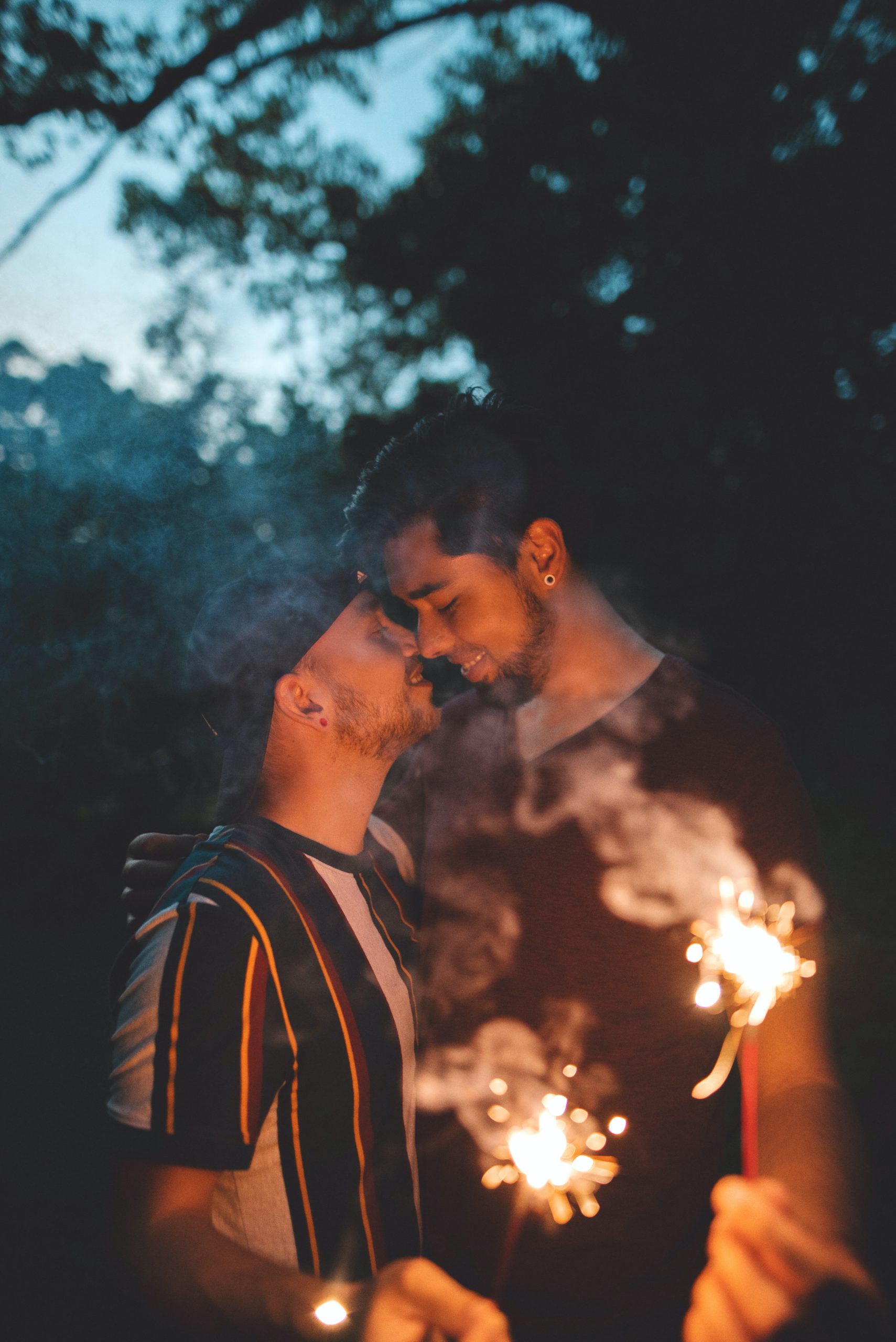 As an LGBTQ+-allied psychotherapist, I am dedicated to providing a safe, nonjudgmental, and affirming space for queer adults to explore and address a wide range of concerns. My practice focuses on supporting clients in various stages of their lives, from those who need a safe space to discuss their romantic and sexual lives to those grappling with complex issues rooted in past trauma or systemic prejudice. Together, we can work toward healing, self-acceptance, and personal growth.
Creating a Safe Space for Open Dialogue
For many queer individuals, finding a space to openly discuss their romantic and sexual lives without fear of judgment or prejudice can be challenging. My practice offers a supportive environment where you can feel comfortable sharing your thoughts and feelings, allowing us to collaboratively navigate the complexities of your unique experience.
Healing from Past Trauma and Internalized Homophobia
Growing up in an environment that fosters feelings of shame or guilt about one's identity can result in lasting trauma and internalized homophobia. As a queer-allied psychotherapist, I work with clients to process these experiences, develop self-compassion, and unlearn harmful beliefs that have been ingrained over time. By examining the impact of familial, religious, academic, and cultural influences, we can work together to dismantle internalized negativity and build a foundation for a more authentic and fulfilling life.
Navigating Nontraditional Relationship Structures
Nonmonogamous, open, and polyamorous relationships can provide a rich and rewarding alternative to traditional relationship structures. However, they can also present unique challenges, such as communication, boundary setting, and managing emotions when a primary partner engages with another person romantically or sexually. My practice offers guidance and support for individuals navigating these complex dynamics, helping to foster healthy and fulfilling connections.
Addressing Body Image Concerns within the LGBTQ+ Community
The pervasive celebration of a specific White European body ideal within certain LGBTQ+ subcultures can be particularly challenging for people of color or individuals whose bodies don't conform to this narrow standard. I work with clients to explore and challenge these societal expectations, helping them to develop self-acceptance and cultivate a positive body image.
Supporting the Coming Out Process
Coming out is a deeply personal and often complex process. Whether you're just beginning your journey or are further along, I am here to provide guidance and support as you navigate the challenges of disclosing your identity to friends, family, and the world at large. Together, we can work to develop strategies for self-advocacy and resilience, ensuring that you can embrace your authentic self with confidence.
Affirming and Validating Bisexual Experiences
Bisexuality can be met with skepticism and prejudice from both heterosexual and gay communities, leading to feelings of invalidation and self-doubt. As a queer-allied psychotherapist, I work with bisexual clients to counteract these external pressures and affirm the validity and importance of their unique experiences.
Embrace Your Authentic Self Today
If you are seeking a compassionate, knowledgeable, and dedicated queer-allied psychotherapist, I am here to help. My practice is centered around the belief that every individual deserves the opportunity to embrace their authentic selves and live a life free from shame and self-doubt. Together, we can work toward healing, growth, and self-acceptance.
Take the First Step Toward a Brighter Future
Embarking on a journey of self-discovery and healing can be both exciting and daunting. To support you in taking the first step, I invite you to schedule a free 15-minute psychotherapy consultation. This initial conversation will allow us to discuss your unique needs and explore how my practice can best support you in achieving your goals.
Don't wait any longer to begin your journey toward a more authentic, fulfilling life. Reach out today to schedule your free consultation and take the first step toward embracing the future you deserve.